FOUND IN TRANSLATION, chapter G : FINIR BY Raymond GERVAIS
With guest artist Adrian DAN
Curated by : ALEXANDRA BAUDELOT, ROSASCAPE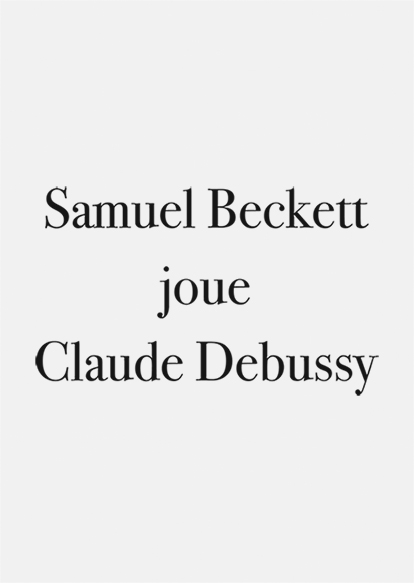 Bn PROJECTS-MAISON GREGOIRE and ROSASCAPE are particularly happy to invite you to the opening of FINIR, (i.e. to end), an exhibition by Québec artist Raymond Gervais curated by Alexandra Baudelot (Rosascape, Paris).
The exhibition confronts the work of this emblematic figure of the quebecoise scene, who is shown here for the first time in Belgium, with a reactive proposal by the Paris-based roumanian Adrian Dan..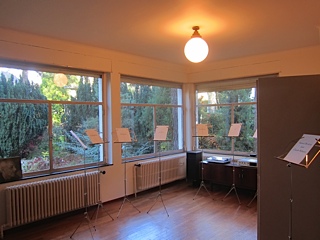 As such, this proposal by Alexandra Baudelot articulates itself as the natural development and the reformulation of two exhibitions which she has recently organised at Rosascape, Paris.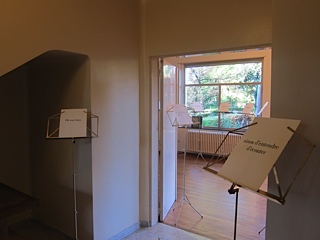 The starting point for this exhibition originates in a reflexion over the eschatological concept of end and finitude. In art as well as beyond.
Comment finir ? How to end, how to put a final note to a work ? To one's final and last work ? To one's body of works ?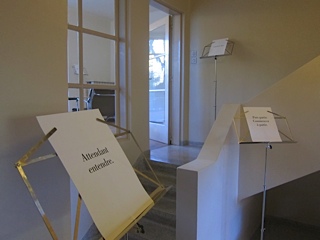 This metaphysic interrogation wrecks us all, and underlies many an artistic practice, culminating in a decisive cristallisation in the last work, the one the creator or artist decides, feels, consciously or not, to be his last one.
The anxiety or, a contrario, the secrete desire never to putting a full stop to one's work, may be read and perceived behind many a freudian slip, behind procrastination habits, or periods of doubt and questioning. Very often too, these moments of questioning may ultimately prove to be useful and seminal, when they are not precisely (following a more intellectual approach) accepted or even claimed back in a vindication of the very idea of the non finito, that is the unfinished, as a superior, more original and authentic elaboration of the incarnated "idea†, still open for an infinity of potential realizations.
Jacinto Lageira, in his text over Gervais's work, transforms the initial interrogation "how to end ?†in a "how to de-fine ?†, hinting at a questioning of the very necessity to finish things, implicitely suggesting the possibility of getting rid of this impending western concept and constraint : how to end ?
Beyond, I should even decline the etymological pun into a "how to trans-fine ? of how to in- fine ?, using rather prefixes suggesting the very idea of openness, transmission and that of the multiplication of possibilities and potentials.
Beyond the metaphysical interrogation, this is where precisely may reside the aesthetic interrogation which is potentially inherent to the essence of a work of art ? Can an art work be finished or finalized, be it only in a perceptual way ?
This is in any case the meaning that, in our series of Found in Translation exhibitions, we give to these interstitial and shifting spaces of indetermination, brought about by the translation of subjectivities in the appropriation of the content and meaning of a given work (from the creator to the viewer or spectator, not to mention the interpret or curator).
The installation of Raymond Gervais, written and conceived as a polyphonic score, stages the virtual and seminal encounter between the last creative output of a composer, Claude Debussy and that of a playwright, Samuel Beckett, who certainly never met.
For Beckett, Gervais uses excerpts of Soubresauts (1989), one of his last texts, as well as the title of his last poem, quite significantly entitled Comment dire ?(1988).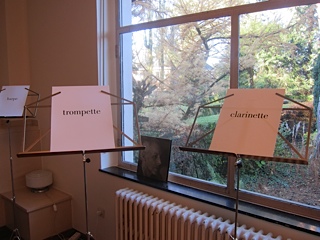 In Debussy's case, it is the three last piano sonatas N° 4, 5 6, imagined but never really composed by the musician, which caught gervais'attention.
Duly bound but empty scores are the only testimony of these projected last opera, which thus become the paradigmatic symbols of the work of art apprehended as a "defective†object, as an imaginary object, produced by the imagination of the creator and ultimately meant to be inhabited interpreted or projected by the imaginary world of the viewers.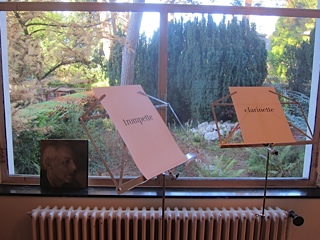 Gervais uses these (projected or imagined) masterpieces as the starting point of his installation, which carefully preserves a feeling of openness and inclusiveness, as if also they were in an ever-changing state of suspension.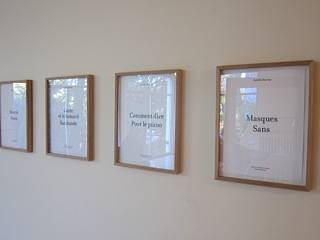 It is therefore to us, visitors, beholders, or auditors, to mentally activate it, to execute it, to prolong or transmit it, deciding (or not) to follow the indications and reading tracks implicitely suggested by Raymond Gervais or, on the contrary, to choose to digress and wander away from them.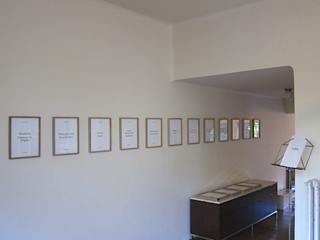 This is also what is materialized, on the line with Gervais's concept, by the reactive proposal made by Adrian Dan. Dan's practice, opposed to any form of hierarchy, is impregnated by an idea of porosity or, rather, of selective equanimity and indifferentiation between personal productions and "borrowed†elements, between elements of transparency and opacity, between public sphere and private sphere etc...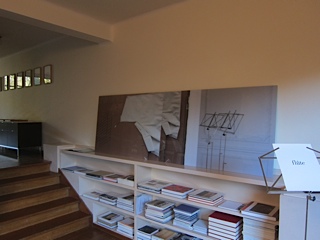 In the present case, it is a photographic trace of the installation of Gervais at Rosascape which allows to materialize this idea of the exhibition itself as an object in translation.
Emmanuel Lambion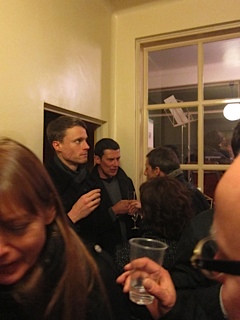 OPENING on 22 November 2012, 6 30 p .m.
Exhibition open on Saturdays, 2-6 p.m. from 24 / 11 / 2012 until 22 / 12 / 2012
Maison Grégoire
292 Dieweg
B 1180 Bruxelles
www.maisongregoire.be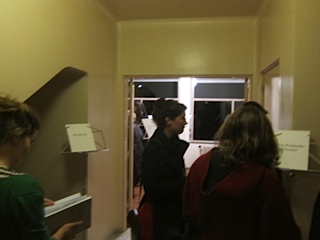 Artist talk with Raymond Gervais in WIELS
7 december 2012, 8 p.m..
354, Av. Van Volxemlaan
B-1170 Brussels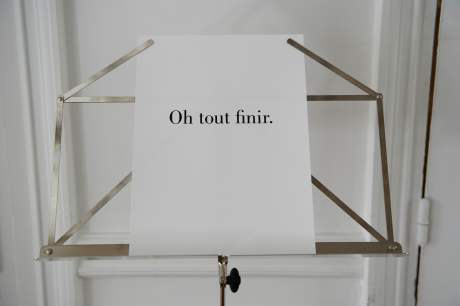 With the support of :
Délégation Générale du Québec à Bruxelles